About the Class
The Music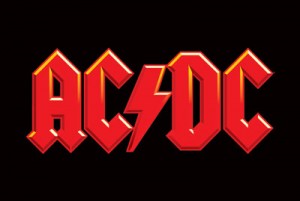 We get you, your heart and lungs pumping to bands like AC/DC ,Foo Fighters, Nirvana , Queens of the stone age, the Killers, Black Sabbath, Metallica, Motörhead, Faith No More, Rage Against the Machine, led Zeppelin, Jimi Hendrix,Queen,U2,The Doors ,The Who, Bruce Springsteen, Guns 'N Roses, Pearl Jam, Red Hot Chili Peppers, The Beastie Boys, The Clash, No Doubt, Lynyrd Skynyrd ,Sex Pistols, Underworld, Leftfield ,The Cult, Muse ,The White Stripes, Marylyn Manson, Arcade Fire, Arctic Monkeys ,Florence & The Machine, Kasabian , just to name a few
The Class
This class is broken up into 3 sections  Cardio / Interval training 35min, Resistance training 15min and  Pilates / Yoga 10 min
Cardio/ Interval Training.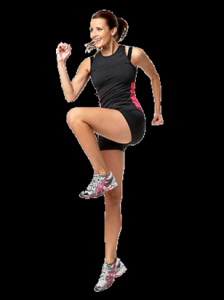 This section is 35 minutes of interval cardio . The objective of this section is to really improve your overall fitness and to burn calories. This section starts with a 11 min warm up and 3min  water break and warm up stretching .Then we go into the main cardio section which last about 16 minutes. This is broken into 4 sections lasting 3.5 minutes each followed by a 30 second water break. Each week we change the exercise to keep you  challenged, never allow the body to adapt or normalise to the program .Our goal is to keep you challenged and always improving
Example of Cardio exercises
Jogging on the spot, Jumping jacks, High Knees, Heel kicks, Squats, Lunges, Skipping on the spot, Power kicks, High jumps
Resistance Training
This section focuses on improving your muscle tone and strength. Flexible tubing of varying resistance is the main piece of equipment used in the class. With these bands we can do 100's of different resistance exercises, they are just like using dumbbell weights. We work all the main muscles groups such as Shoulders, Arms, Backs and Chest, Bums and Legs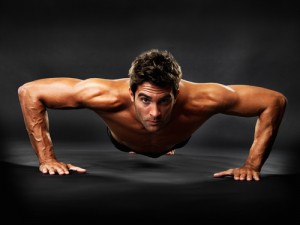 We only use professional quality resistance tubing with handles. They are not the light weak easy bands that other classes use. These bands are tough. The bands range from light to heavy which means we can challenge the weakest to the strongest clients Guaranteed! The strength and resistance of some tubes are so hard that none of the team at RHF have been able to do a full shoulder press or bicep curl with them. You select the resistance tubing that best challenges you.
Not all resistance exercise require equipment, your own body weight can be all the equipment you need. Exercises such as the press up, sit up, squats, lunges and many more can all be very effective
Example of Resistance Exercises. .
Biceps curls, Triceps extensions, Shoulder press, Chest press, Press Up, Seated Row, Lateral Fly's, Squats, Lunges

Pilates / Yoga Training
10 minutes of core strengthening and flexibility training combining the best of yoga and Pilates, This will be high intensity Pilate's workout focusing on the main core exercises for maximum results. Yoga exercise incorporating holds and stretches will be used as the cool down. These exercises combine strength building  with increased range of motion / flexibility and training.
Example of Pilates Yoga Exercises.
100's, Slow double leg stretch, Half Roll back ,Oblique's, Scissors, Teasers, Planks warrior posies, swan dive , downward dog,
Stretches, All the key muscles will be stretched. Here is an list of just a few, Hamstrings, back, glutes, groin, hip flexors, quads, chest, lats