Testimonials

 When I first went along to Rock Hard Fitness I was unsure of what to expect.  I'm 33 with what I consider a goodlevel of fitness but that was to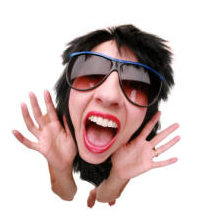 be tested to the limit!  The class really pushed and challenged me, much more than I would ever do myself – which I love.  It's a good mix of cardio, pilates and resistance training.  The routine changes slightly each week so there's no chance of getting used to it but the great music keeps you going! It's a tough work out but you are encouraged to do as much as you can within your limits.  It beats any aerobics class I've been to hands down.   -  Julie.

    Although I had been a member of different gyms in the past, I had never participated in a exercise class before,so this was a new experience, and at the start I really wasn't sure what to expect. I also hadn't been active in a while, and wondered about my ability to keep up with the pace. After the first class, my gut reaction was 'Why didn't I find this sooner?!'. It was tough, but very enjoyable.
I found the atmosphere relaxed, helped by both the instructors' approach and the fact that there is a wide range of ability with the class. The format of each session is such that everyone can work at their own pace, and whether you are out of shape or extremely fit and active, you will leave tired but satisified!
While there is great variety in each class, the exercise techniques are generally easy to master, and there are always ways to adjust them if you are struggling a little.
I enjoyed the classes so much, that I started to attend a second class half way through the term. Though it was tough to make this time commitment, I have found it really beneficial and will come back for more next term.
Also, the music does help. Especially when you want to complete just one more push up!!
Peter
  "I am usually a little skeptical when it comes to organised classes and with RHF it was not different.  I had visions of leg warmers and sweatbands all to strains of "We built this city".  I couldn't have been more wrong.  RHF is not your normal circuit or interval class, it really covers all the bases and a full body workout is packed into the 1 hour session…be prepared to work hard.  The instructors keep a great pace and push you to get the most out of it. Does it work? Absolutely. I started RHF with a good level of fitness but as my 30′s are just fond memories I needed help in tone and endurance and I certainly achieved and exceeded my own targets.  Highly recommend it.  Shane"

  I have enjoyed them immensely as they are fun, intensive and they incorporate a full body workout. I have noticed a significant increase in my fitness levels over the past 6 weeks and the variety of exercises keeps both me and my both guessing. I would definitely recommend it to people of all fitness levels.  – Shane

  I was looking for a fitness class to regain my fitness levels after having my second baby and RHF is giving me just that! It is a great mixture of cardio, resistance training and pilates exercises and the music is fantastic! The class is quite tough but that is what i want from a fitness class and the music definitely keeps you going! Would highly recommend the class to everyone.  – Marion

   I'm 47 years old and had been going to the gym for about a year before enrolling in RHF.  It was only after going to RHF that I noticed a significant difference to my fitness levels, strength and body shape. The fact that both yoga stretches and pilates exercises are incorporated into the class means that your body is ready for the more intense levels of the class. Without doubt it's a very tough class, but Malcolm usually gives an alternative movement if there is one that proves too challenging for some, ie, me.  Considering that this class is just one hour a week, it delivers a serious and noticeable return for your effort.   Niambh.

    I would strongly recommend the class. The format is challenging but extremely varied and is a quality full body work-out. The mix of cardio, strength and pilates works very well.Would also see big advantages from training in a class, rather than solo in the gym – (for me) I think you push yourself a lot harder.  – Conor


  I  have thoroughly enjoyed your new rock hard fitness classes. They have a great mixture of exercises and certainly work the whole body. Having the rock music playing is a great incentive to keep one moving while getting fit even if it is extremely hard going but worth it. Thank you for making me push myself with your classes.    -  Shelia


  The class is excellent. It's tough, but definitely worth it. I'm fitter, more toned and have lost a few pounds. It's a bit different every week so keeps me interested. I would never be as motivated by myself! – Mairead


 I've done 2 terms of the rhf class and can see a real improvement in my strength and fitness. I love that the class is mixed ability, everyone's  just pushing their own limits. Its definitely a total body workout! – Ciaran

 I have been doing rock hard fitness class now for a few weeks and have to say it's the best fitness class I have done.

 I consider myself quite fit so was looking for a class that would push me and this class does. There is a great mix of cardio exercises followed by tough resistance and core work. The cool down stretch is a workout in its own right but gives you a good all over stretch. As for the music it's a great mix of old classics mixed with some great stuff I haven't heard before. I am quite fit but am working out comfortably with people who are just starting out trying to get fit. The class is suitable for all fitness levels. Would highly recommend this class to anyone -  Sean 28
 The class is really enjoyable. Also it is an environment which is not intimidating, irrespective of fitness level. The instructor (Mark) is helpful and encourages the class.

  I really look forward to class but as soon as it starts I cant wait for it to be over because it is so hard. I have definitely noticed an improvement in firming up of abs and arms since starting the class."   Nula

  When it comes to fitness, I love a challenge and that is exactly what I got when I joined rock hard fitness. No matter what your level of fitness, this class will push you to your limits. The music is a great motivator to keep you pushing hard until your next water break, especially when one of your favourite songs comes on.  -  Aisling, 28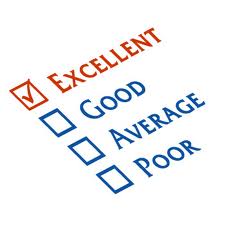 Garrett, male, 50+, trying to stay reasonably fit. Find RHF a good, sound, varied workout which is as challenging as you want to make it. Nice mix of aerobics, peripheral strength and core work with some challenging stretches to finish. U feel this one 2 days later for sure.

  I really enjoy the class and find it a great way to de-stress in the evenings. The music is great too!
~ Triona

 Fantastic class, great workout ,love the music  – Dave