About Us
Hi I am Malcolm the founder of Rock Hard Fitness (RHF). I love sports especially extreme adrenaline seeking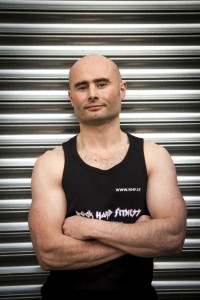 ones. Growing up in Sutton I got into many water sports such as swimming, sailing, windsurfing, wake boarding, water sking and cliff diving. My love of water sports really took off when I got into the waves on a windsurfer or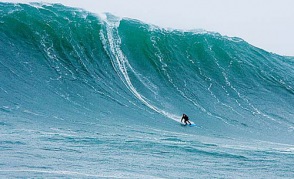 surf board. When I discovered the big waves and perfect condition the west of Ireland had to offer my passion exploded. When I see a good forecast for lots of wind and good waves I think nothing of doing a one day return trip Dublin- Kerry for a session on the water. I love the challenge of Storm force winds and monstrous sea scaring the living day lights out of myself charging down the face of a big waves. You need to be seriously fit to take on these conditions so I have designed a special training program to enable me to meet these challenging and sometimes dangerous conditions. You need to be physical strong with good endurance and flexibility. You also need to be a good swimmer for those times when things all go wrong and you have to make your own way back to the beach
In School I was on the athletics team specialising in 100 and 200 metre sprints.  I have also tried and enjoyed many different sports such as karate , kick boxing, mountain biking, skateboarding, BMX. I love the feeling of being fit .The energy and strength it gives you, the ability to do the things you love.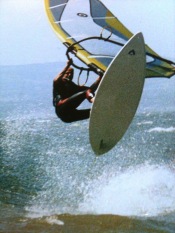 At the age of 12 I started training making my first set of weights from two paint tins filled with cement and a broom stick for a handle. Later progressing to a home bench and a set of dumbbells to eventually joining the modern Gyms of today.
In 2008 I changed my life. Having spent 15 years in the corporate world of Sales and Marketing and having got both a business and marketing degrees I decided that this world wasn't for me. I retrained as a Fitness instructor, a sports massage therapist, physical therapist, sports first aider and advanced Pilates instructor. What a change for the better, I am now working at what I love "Sport". I currently work as a physical therapist with my own clinic called Anatomy Physical Therapy in Clontarf. At Anatomy Physical therapy I provide personal training, team strength and condition, diet and nutritional advice, treatment of sports injuries and Pain management, sports massage, taping and strapping and exercise rehabilitation. I also own and run Anatomy Pilates offering Stott Pilates classes from beginners to advanced. I have been the Team Therapist for Vincent's senior
hurlers for the last few years looking after all the team injurers. In 2010 (The year they got to the Dublin Final) I was the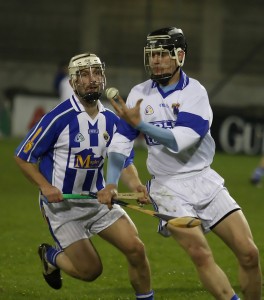 strength and conditioning coach and also advised on diet and nutrition. I have also worked with Vincent Football team, Suttionins Rugby Club, St Fintains High School, Athletes from Raheny Shamrocks. Within these teams/ classes I have trained Dublin Inter county Hurlers and Footballs, Lenister Junior Ruby players , European indoor athletes and Professional Windsurfers.
I enjoy a wide variety of music from Metal to Chilled out stuff . I like bands from many decads. From the 60′s and 70′s I listen to Led Zeppelin ,the doors, Jimmy Hendrix, Black Sabbath AC/DC, Pink Flyod, Thin Lizzy, Jame Brown, from the 80′s and 90′s it is The Cult, Matellica, Nervana, Perl Jam ,Sisters of Mercy, Sex Pistols, Chilli Peppers and from the 2000′s it's bands like Queens of the stoneage, Muse ,Foo Fighter, Marylon Manson, white Stripes, Prodigy, Leftfileld, Chemical Brothers, Air, Just to name a small few